The Princess Spy

Releases November 4, 2014 - Available for Pre-Order Now!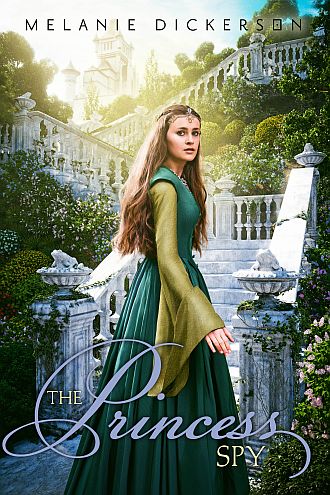 CLICK HERE TO PRE-ORDER

AVAILABLE NOVEMBER 4, 2014
The Princess Spy

The Frog Prince Retelling
In this "Frog Prince" fairy tale retelling, Margaretha has always been a romantic, and hopes her newest suitor, Lord Claybrook, is destined to be her one true love. But then an injured man is brought to Hagenheim Castle, claiming to be an English lord who was attacked by Claybrook and left for dead. And only Margaretha—one of the few who speaks his language—understands the wild story.
Margaretha finds herself unable to pass Colin's message along to her father, the duke, and convinces herself "Lord Colin" is just an addled stranger. Then Colin retrieves an heirloom she lost in a well, and asks her to spy on Claybrook as repayment. Margaretha knows she could never be a spy—not only is she unable to keep anything secret, she's sure Colin is completely wrong about her potential betrothed. Though when Margaretha overhears Claybrook one day, she discovers her romantic notions may have been clouding her judgment about not only Colin but Claybrook as well. It is up to her to save her father and Hagenheim itself from Claybrook's wicked plot.
Buy The Princess Spy at the following online vendors:

Amazon.com

CBD.com

Barnes & Noble

Books-A-Million
The Captive Maiden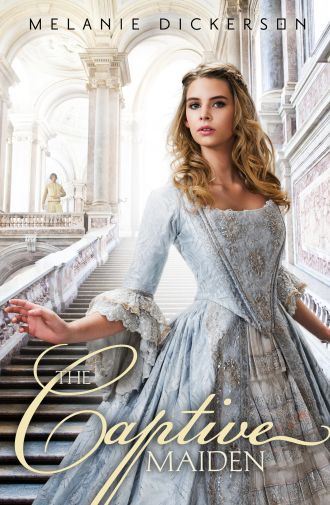 CLICK HERE TO ORDER
Buy The Captive Maiden at the following online vendors:

Amazon.com

CBD.com

Barnes & Noble

Books-A-Million
The Fairest Beauty

A Snow White and the Seven Dwarfs Retelling
A daring rescue. A difficult choice.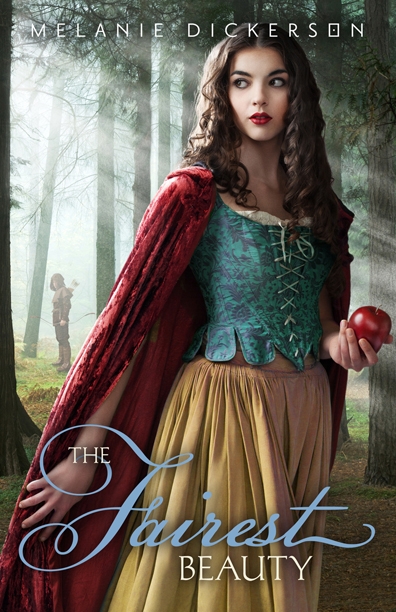 Sophie desperately wants to get away from her stepmother's jealousy, and believes escape is her only chance to be happy. Then a young man named Gabe arrives from Hagenheim Castle, claiming she is betrothed to his older brother, and everything twists upside down. This could be Sophie's one chance at freedom---but can she trust another person to keep her safe?
Gabe defied his parents Rose and Wilhelm by going to find Sophie, and now he believes they had a right to worry: the girl's inner and outer beauty has enchanted him. Though romance is impossible---she is his brother's future wife, and Gabe himself is betrothed to someone else---he promises himself he will see the mission through, no matter what. When the pair flee to the Cottage of the Seven, they find help---but also find their feelings for each other have grown. Now both must not only protect each other from the dangers around them---they must also protect their hearts.
Buy The Fairest Beauty at the following online vendors:

Amazon.com

CBD.com

Barnes & Noble

Books-A-Million
2012 Christy Award Finalist and Carol Award Winner,
The Merchant's Daughter!
The Merchant's Daughter
An unthinkable danger. An unexpected choice.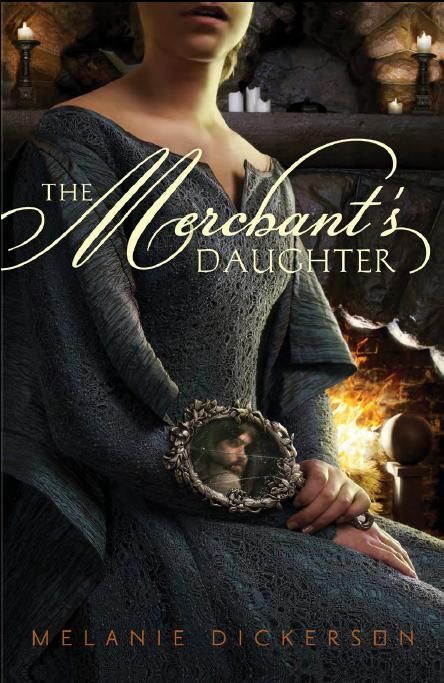 Annabel, once the daughter of a wealthy merchant, is trapped in indentured servitude to Lord Ranulf, a recluse who is rumored to be both terrifying and beastly. Her circumstances are made even worse by the proximity of Lord Ranulf's bailiff—a revolting man who has made unwelcome advances on Annabel in the past.
Believing that life in a nunnery is the best way to escape the escalation of the bailiff's vile behavior and to preserve the faith that sustains her, Annabel is surprised to discover a sense of security and joy in her encounters with Lord Ranulf. As Annabel struggles to confront her feelings, she is involved in a situation that could place Ranulf in grave danger.
Ranulf's future, and possibly his heart, may rest in her hands, and Annabel must decide whether to follow the plans she has cherished or the calling God has placed on her heart.
Buy The Merchant's Daughter at these online vendors:

Amazon.com

Barnes & Noble

CBD.com

Books-A-Million














The Healer's Apprentice
When destiny sleeps, it can only be awakened by true love's kiss.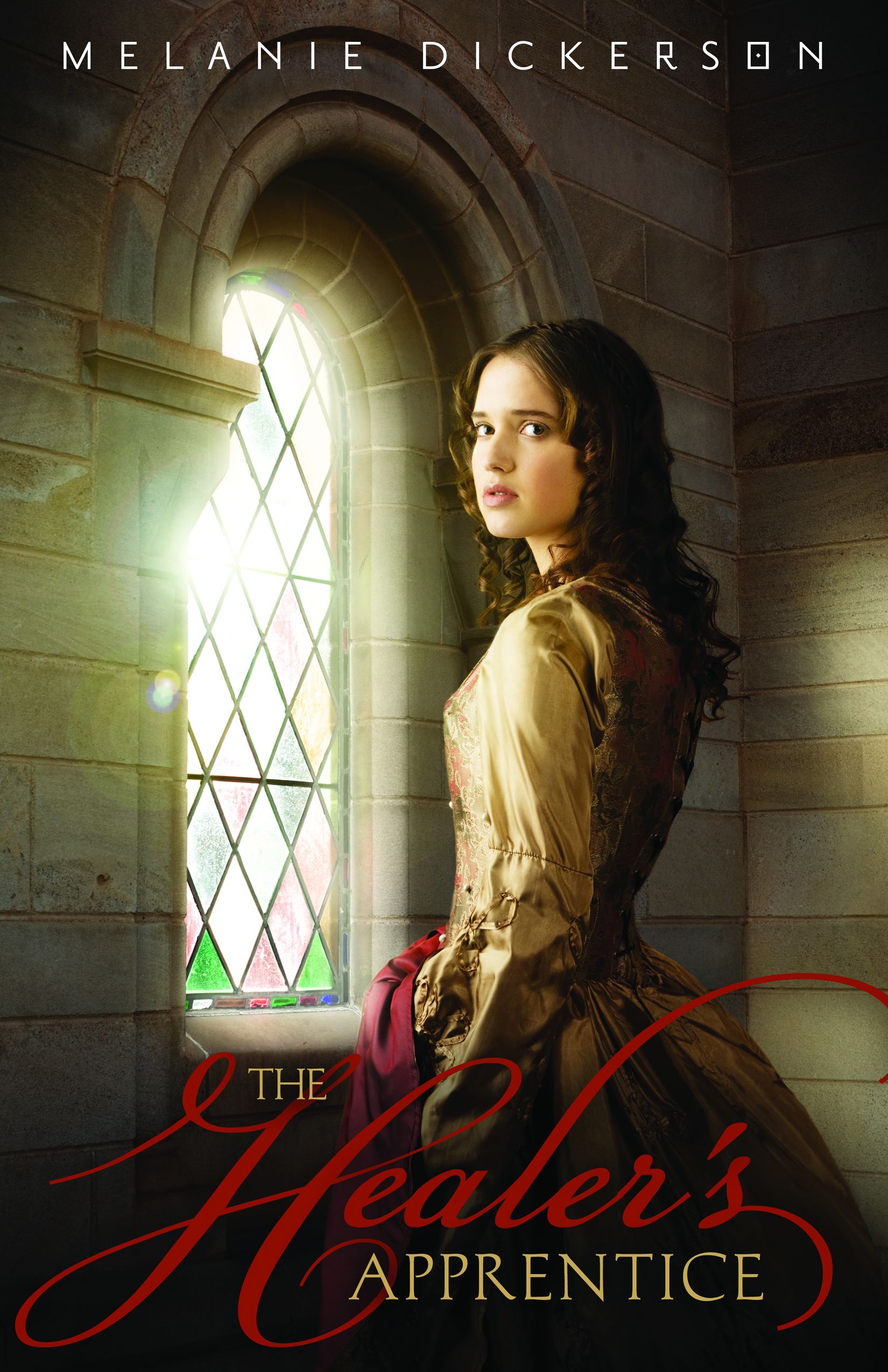 In this historical romance loosely based on the Sleeping Beauty fairy tale, a woodcutter's daughter becomes the town healer's apprentice. Rose's job is to care for the sick and injured in Hagenheim Castle. But she gets sick at the sight of blood and is more suited to making up stories than sewing up wounds. She is determined to overcome her weakness and prove herself a competent healer, or she faces marrying a disgusting old merchant her mother has picked out for her.
Lord Hamlin, the future ruler of the region, is injured and Rose must overcome her squeamishness to save him. He is everything that is noble and good, but loving him is forbidden. He is already betrothed to a mysterious woman in hiding.
With two noble-born brothers vying for her affections, Rose learns that the people of Hagenheim are not always who they seem.
Christy Award Finalist
Carol Award Finalist
Golden Quill Finalist
National Readers Choice Award Winner for Best First Book
HOLT Medallion Award of Merit
Maggie Award finalist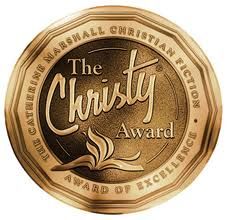 The Reviews Are In!
"Alternating between the two protagonists' viewpoints, the plot unfolds at a satisfying clip with zesty supporting characters (the healer, the duke's younger son), which add intrigue. A light-handed Christian subtext weaves seamlessly through the novel: illness, injury, and malevolence are all combated 'in the name of Jesus.' Dickerson combines fairy tale ambiance (an unkind stepmother, a rat-filled dungeon, a caricature of a bad guy) with historical touches like herbal remedies, musical instruments, and architectural details to create a colorful and convincing atmosphere in this strong debut." --Publisher's Weekly
"The medieval German setting and fastidious details of period clothing, food, music and dance provide an ideal context... Female readers should savor this romantic fare." --Kirkus Reviews
"In her debut, Dickerson spins a magical tale... Laced with plenty of romance, action, faith and fantasy, it's a perfectly romantic and well-told tale." --Romantic Times
"…fabulous. Love, love, love, love, love. That's really all I can say." --Teen blogger/reviewer Carman
"The Healer's Apprentice was like being transported to a world of castles and kings, knights and curses, love and danger. I absolutely loved it. I can't wait for more from Dickerson." --Mary Connealy, author of Cowboy Christmas
Order Now: